Support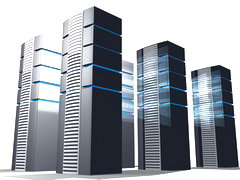 Thank you for visiting the CHAMELEON SYSTEMS - HOSTING Help Center. We offer some support methods, such as e-mail, our Knowledge Base articles or Support Ticketing System via Account login.
Chameleon Systems and Services Corp. has been at the forefront of web hosting services for some years, our leadership team has over a decade of experience in the field.

We have combined the individual talents of hardware technicians, web designers, strategic business planners, and graphic artists to generate a streamlined Internet powerhouse aimed at giving you more value for your Internet needs. Your satisfaction is our number one priority that is why we will provide you an excellent customer support.

Customer support will set us apart from our competition. Your questions + our answers = positive results.
Sales Department
sales@oberonhost.com
Availability: Monday - Friday | 9am - 6pm
Average Response Time: 24 hours
Support Department
support@oberonhost.com
Via Ticket System: Login to your account.
Availability: 7 days a week | 24 Hours
Average Response Time: 2 hours